Episodes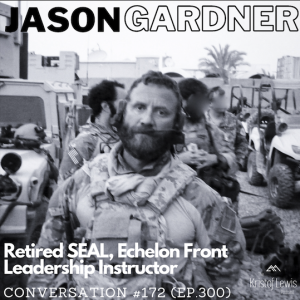 Monday Jan 18, 2021
Monday Jan 18, 2021
Jason is retired SEAL Master Chief and an Echelon Front Leadership Instructor.
Jason and I speak about how a leader is never off the clock, why understanding what you can and can't control matters, the slow motion train wreck of military transition, and so much more! 
Subscribe on YOUTUBE! 
Conversation #172 is LIVE on your favorite podcast app, YouTube, and www.kristoflewis.com/podcast. 
https://efonline.com/ 
https://www.instagram.com/kristoflewis 
https://www.kristoflewis.com/podcast 
https://www.instagram.com/jason.n.gardner 
https://www.instagram.com/echelonfront